SACRIFICE - THE STATIC DRAMA (2011)
The multimedia installation
Gio Janiashvili - responsible for the overall concept, visual design and sound installation.
David Janiashvili - responsible for the visual design and the technical construction.
Mannequin, wool, wooden and metal construction, tank, hose, glycerine, natural paint, engine, vine switch, reservoir, incense, lighting, quadraphonic sound installation.

Duration: indefinite.

Exhibitions (click on the images to view):

2011 - Special Project for Georgian National Exhibition at the 12th Prague Quadrennial of Performance Design and Space at Nostitz Palace - the Ministry of Culture of Czech Republic (Prague). National Curator: Ketevan Kintsurashvili: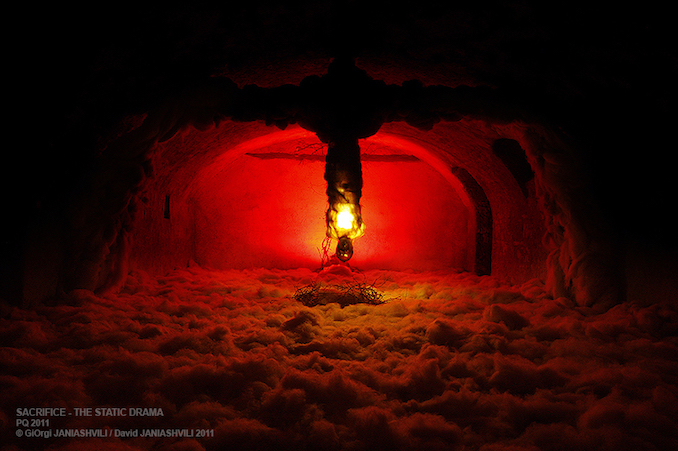 2012 - ARTISTERIUM 5: Tbilisi International Contemporary Art Exhibition and Art Events (Tbilisi):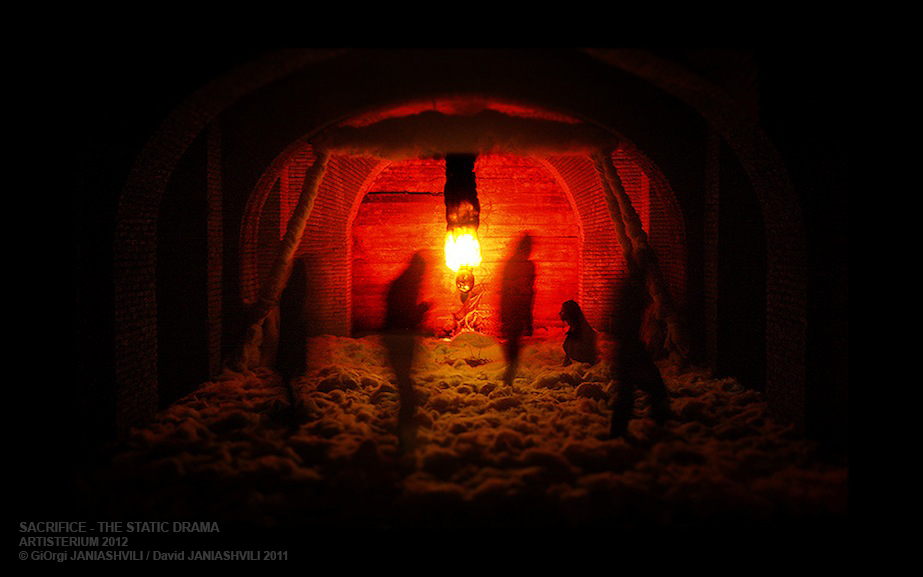 2016 - Georgian National Museum - Simon Janashia Museum of Georgia - exhibited as part of the project I See WIth My Fingers (Tbilisi):
The installation received Vivian Prindle Outreach Prize - the best project of the year at the Trinity Laban Conservatoire of Music and Dance (London, 2012).


© GIO (GIORGI) JANIASHVILI & DAVID JANIASHVILI 2011 - 2012 - 2016
℗ GIO (GIORGI) JANIASHVILI 2011