LULLABY (2011)
by Gio Janiashvili
For piano. Duration: 01' 00

Commissioned by the City Lit London and the Trinity Laban Conservatoire of Music and Dance (London, 2011).
Premiered at the St. Lawrence Jewry (London, 2011).

The Art Score was exhibited at the Frankfurter Buchmesse / The Frankfurt Book Fair (Frankfurt, 2018).
Published by PWN (Warsaw, 2018). Graphic art by Gio Janiashvili.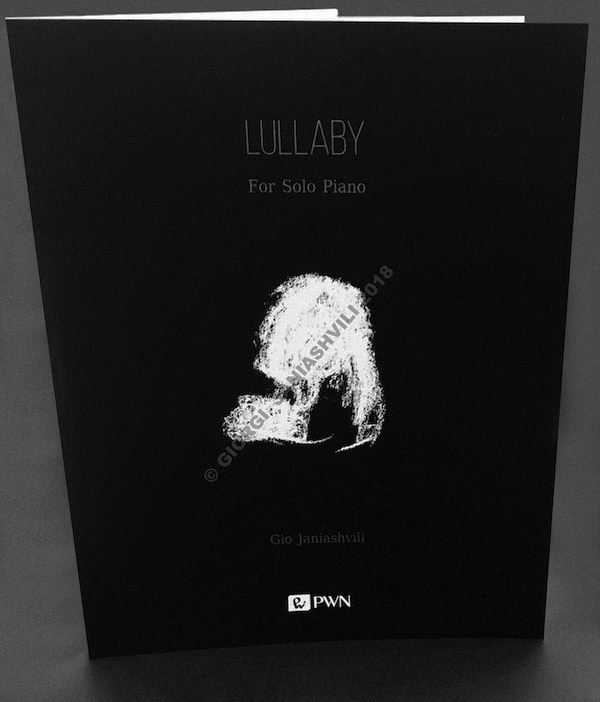 To look into the score click: http://kjartbooks.com/lullaby.html
Specifications

Music - Gio Janiashvili
Text - Gio Janiashvili
Artworks - Gio Janiashvili

Language: English
Format: paperback
Size: 320 x 245 mm
Pages - 12 pp
ISBN - 979-0-801574-89-3
Published in Warszawa, Poland by PWN.

Warszawa 2018
© GIO (GIORGI) JANIASHVILI 2011 - 2018