About
Concert / Multimedia
Sound
Installation
Video
Collaborations
Publications
LULLABY
2011
For piano.
Duration: approx. 01' 00

Commissioned by City Lit London and Trinity Laban Conservatoire of Music and Dance, London, UK, 2011.
Past performances:
St. Lawrence Jewry, London, UK, 2011.
CIty Lit London, London, UK, 2011.

Publication:
The Art Score with ghraphic artworks by Gio Janiashvili was published by PWN in Warsaw, Poland, 2018.
Exhibited at the Frankfurter Buchmesse / The Frankfurt Book Fair, Frankfurt, Germany, 2018.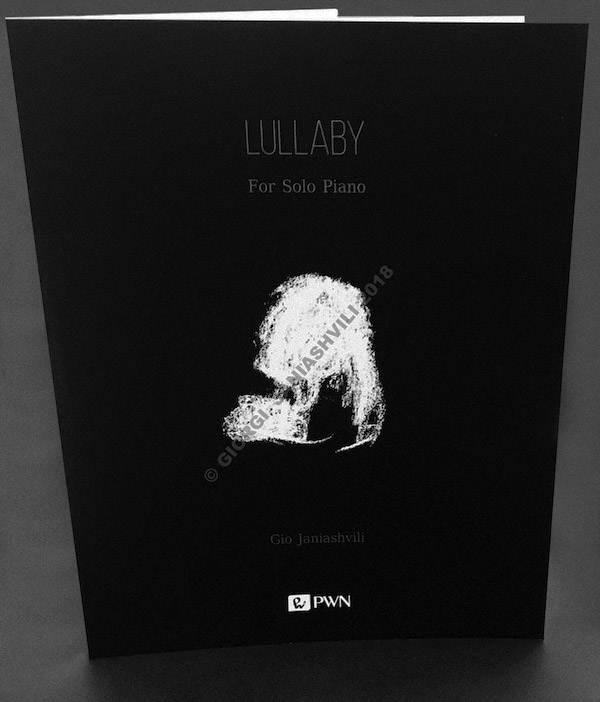 To look through the score click: http://kjartbooks.com/lullaby.html
Specifications:

Music: Gio Janiashvili
Graphic artworks: Gio Janiashvili
Design: Gio Janiashvili
Language: English
Format: Paperback
Size: 320×245 mm
Pages: 12 pp
Illustrations: 4
ISBN - 979-0-801574-89-3
Publisher: PWN, Warszawa, Poland
Printed in Lublin, Poland by Drukarnia Akapit
2018