THE NERVOUS MAGIC LANTER | 2015
Live 3D cinema projection by Ken Jacobs.

Electronic/Concrete Music composed by Gio Janiashvili. Duration: 16' 15 

Performnace was held at the Secret Project Robot: Art Experiment - Festival Summer of Robot: 10 Year of Music, Art and Love - New York City - July 10, 2015. 
Music performers in the evening: JG Thirwell, DinMachine, Collapsible Shoulder, Rick Reed / Tara Bhattacharya, Gio Janiashvili.

"Jacobs' 'Nervous Magic Lantern' performances, which are with a hand-manipulated projector and use neither film nor video. Highly stroboscopic and hallucinatory, this kinetic performance results in otherworldly spaces and plays of near-abstraction and suggestive imagery. This work highlights Jacobs' relentless experimentation with the very fabric of projected light." - Quoted from the Electronic Arts Intermix

Photos form the performance - Gio Janiashvili on the left hand on sound projection: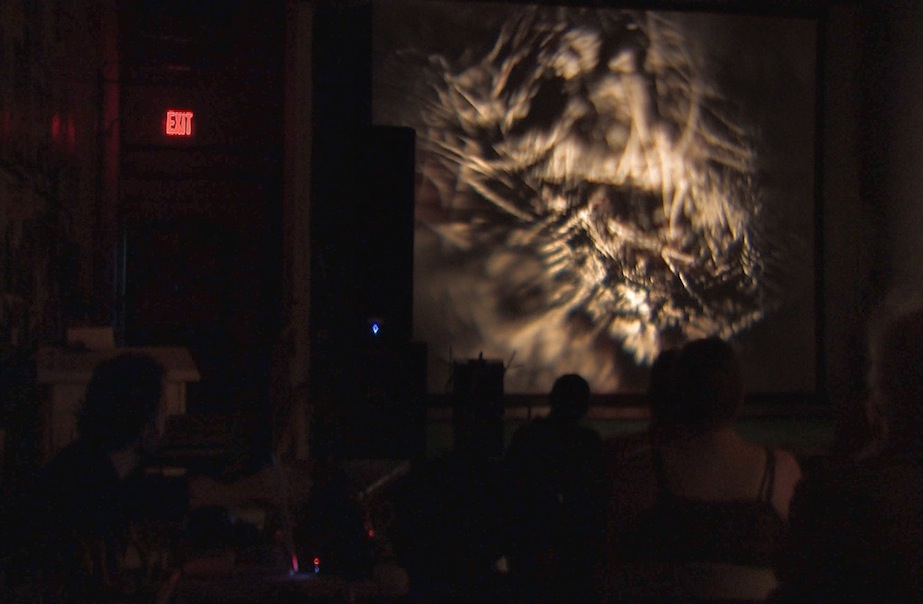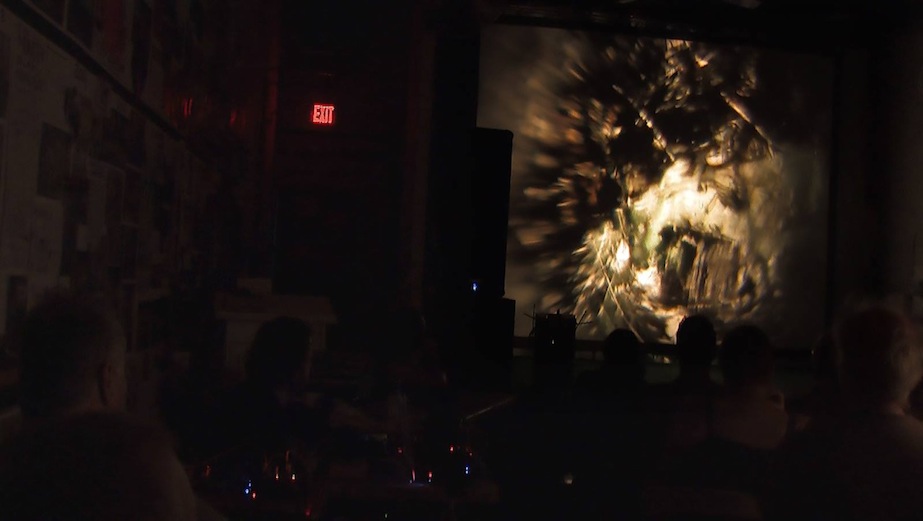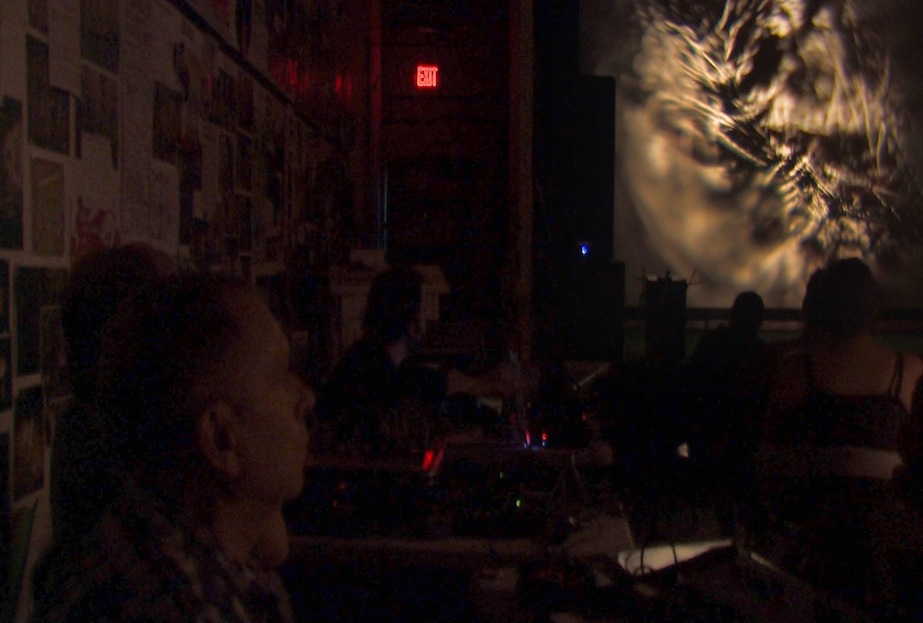 Photos © Sam Kam / Nisi Jacobs 2015